I got TRIgirl tagged. Everyone knows I've been putting this off. I'm going to change the format a bit for my own sake, but here goes -- 26 things about me (that maybe you did, or maybe you didn't know):
1. I've held almost every job you can imagine. Some, just for the sake of wanting to know what it felt like to, say, pull a double shift on a Sunday as a dishwasher in a fancy restaurant. I worked at Fan Thrift for one day. I was a editor and reporter and photographer for
Style Weekly
. I even
freelanced for the
Times Dispatch.
I even worked in a Visa call center and as a corporate concierge.
2. Favorite jobs are my current jobs: TRIgirl Team leader, Travel Councilor
3. I love that movie
Say Anything
. I could watch it a million times. But I still giggle every time I see this photo of John Cusack. He looks like such a geek! I also love
My Own Private Idaho.
4. In general I absolutely hate movies. I get too emotionally involved. Or, it takes me two hours to realize that they aren't worth my time.
5.
Survivor
, on the other hand, is totally worth my time. How does that work? Also, I love
The Office
. I think I like TV way better than movies. TV is like eating ice cream out of the carton rather than actually having to commit to a bowl (which is movies).
6. I hate to fly. The last time I flew was 1995, I think. We were escaping a horrible honeymoon in Jamaica where the cruise ship went bankrupt while we were on it. They served us rotten food and ran the ship aground. A water main broke in the dining room. Everyone cheered when we boarded the plane in Jamaica and lifted off the ground. We were seriously lucky to get a flight back to the states considering. That is the only time I truly enjoyed a flight. 7. This also might explain why I mostly hate to travel. I hate hotels. I hate airports. I hate uncertainty. I love my own bed, in my own house.
8. I always wanted to go to Europe. Both my parents lived there for years. Maybe someday I'll go. Also, I've always wanted to go to South Africa. oh and Brazil. And Thailand. Maybe I'll have to rethink that flying thing.
9. I love food. Mostly anything that is homegrown or homemade. I hate Twinkies, Kool-Aid and especially Hi-C. I hate fake. I love real. I hate cherry Popsicles, but love cherries. You get the idea.
10. Favorite foods include: TomKha (coconut, mushroom & tofu soup) and
just about anything from
Tara Thai
. Also, homemade Chili Rellenos from the 17th Street Farmer's Market. And at Christmastime homemade Bourbon Cake. I think I'd rather eat it than drink it.
11. I love
SPROUT Organic co-op
. It has made me really appreciate fresh vegetables. Because of Sprout, we almost never eat out anymore. Last week I looked at the veggies in the grocery store and actually feel sorry for them!
12. Last week I bought black-eyed peas and me and the kids pulled them out of the shell ourselves. They were the best beans I've ever tasted. They tasted sort of like Hot Boiled Peanuts...yet another food I love.
13. I swam competitively and played soccer from when I was 5 until I was 18.
14. When I was 12 I broke my big toe kicking a goal kick. I miss-judged and kicked the ground instead. Ouch.
15. My soccer coach told me I was fine....at the end of practice he told me to ride my bike home. That was the most painful bike ride yet. Hmmmmmm, well maybe there was that one 75 mile ride not too long ago where my girlparts hurt almost just as much.
16. I was voted "Most Likely to Start a Revolution" in Senior (high school) superlatives.
17. I earned a Society of Professional Journalist merit-based scholarship at Virginia Commonwealth University.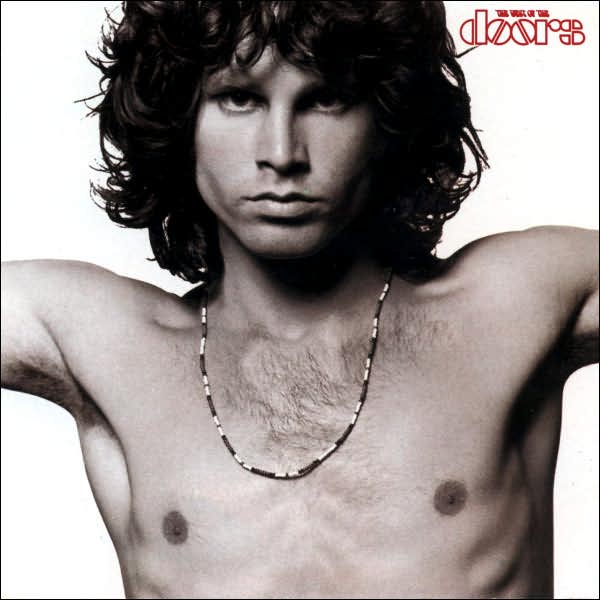 18. I had dinner with
Allen Ginsberg
at the 3rd Street Diner. He made a lewd comment to me about how I wanted Jim Morrison to.... wait, I cannot finish this sentence it would be obscene.
19. I auditioned for and was chosen to be in a
GWAR
video. Now
that
I was proud of! Had to miss it because I went to diner with Allen Ginsberg that night.
20. I took a really cool photo of
Mikhail Gorbachev and Eugene Trani (VCU's President
). One of these days I'll scan it in to the computer.
19. Had dinner with Chuck D from
Public Enemy.
We ate at Bluepoint Seafood, it used to be in 6th Street Marketplace, n
ext to the Carpenter Center. He was much more civilized than Allen Ginsberg.
20. I have
stage dived
at an
Avail
concert.
21. I rode a motorcycle for 10 years. Gave it up when I got pregnant with Daisy.
22. My husband proposed to me at the former East Coast gas station at Cary and Meadow in the Fan. I know you want to know more!
23. Our first date was on the train trestle down at great ship lock park. Not far from the only triple train crossing in America.
26. I have a tattoo on my head. No questions please.